Map:
G.O.S Leskovets
Time:
0430
Weather:
Clear
Host:
Dachi
Our country has been ravaged by war the US and Russia have been fighting over who should prop up or topple our corrupt and disgraced government. Both parties are only interested in pillaging our resources and installing a puppet government. The Peoples Revolutionary Front (PVF) has been set up by ex Leskovets General Victor Lenin, our movement is one for the people, we want equality and freedom for all but under our own leadership and democracy not given to us by either the US or the Russians.
OPORD
I Situation:
Our Platoon did well and destroyed the American artillery position, we also managed to successfully ambush and secure two American supply trucks gaining us valuable equipment. A small recce team from our platoon also successfully recce'd an American SAM installation. Our platoon will be launching an attack to destroy the SAM sites and kill everyone in the installation this morning at first light.
Friendly Forces:
1st Platoon, Peoples Revolutionary Front.
Assets:
4 x MRZR 4
3 x Quad Bike
30 x NVG's
10 X Vector Nite
1 x Explosives Box
Enemy Forces:
Large regular fighting forces.
Enemy will react well and is well trained and equipped. The use of Air Superiority and QRF's will be rampant.
Civilians:
Are generally friendly although some cannot be trusted and work for the US or Russians.
II Mission:
1st Platoon is to DESTROY the US Sam Sites marked on the map and Clear the installation.
III Execution:
Commander's intent
Move to and DESTROY the US SAM site, strike hard and fast.
Clear and kill anyone in the Installation.
Movement Plan
Movement will be provided by our acquired Leskovets military hardware and civilian vehicles. Movement in the AO must be discrete we can not be followed back to our base and avoid all unnecessary contact with the Americans.
Optional Tasks
Once our objective has been achieved we are to then conduct a meeting with a Russian officer offering us assistance. Details to follow main mission.
IV Administration / Logistics:
Resupplying
Resupply crates are located at our base.
Reinforcements:
Reinsertions will be on the hour every hour and be adhered to strictly, no deviation is allowed.
Reinsertions are the same for all, including vehicles teams.
Platoon Commander has a one time reinsertion wild card at his disposal call this in through HQ.
At predesignated times, reinforcements will be sent out of the base in smallest transport vehicle which can hold reinforcements
Upon insertion to the AO, reinforcements should stick together until regrouping with the main force in the AO
Area of Operations:
Area in General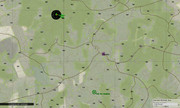 Aread in Detail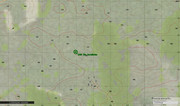 Intel Gathered:
Recce Patrol Sketch Map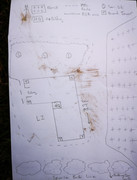 Recce Patrol Report